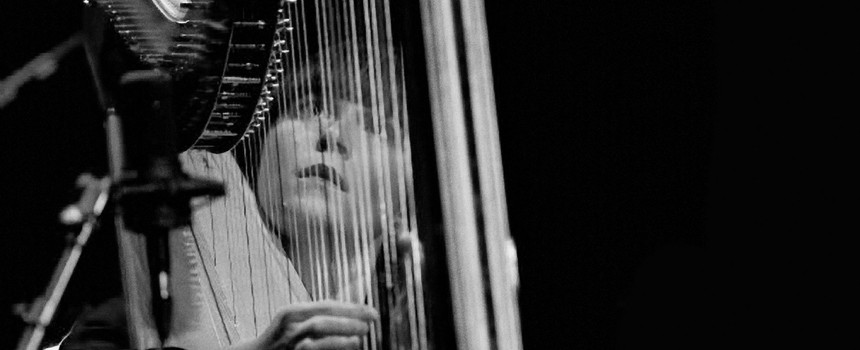 Oslo Philharmonic Chamber Soloists
Cathrine Bullock  •  viola
Dan Styffe  •  double bass
Birgitte Volan  •  harp
Torbjørn Ottersen  •  percussion
Terje Viken  •  conductor
Catherine Bullock is principal viola player with the Oslo Philharmonic. She is educated from the Cheltenham School of Music and th Royal Academy of Music in London and moved to Norway to study with Lars Anders Tomter. She is an active soloist and chamber musician in a wide range of situations from contemporary music festival to the BBC Proms.
Dan Styffe is a  swedish born double-bassist now living in Oslo, Norway. After starting on the electric bass playing rock and jazz, Styffe started his classical studies with Göran Nyberg in Sweden and then went on to Prof. Knut Guettler in Oslo and Prof. Gary Karr in USA. 1982 he was appointed as Principal Double Bassist in the Norwegian Opera Orchestra. He is today member of  the Norwegian Chamber Orchestra and Co-Principal in Oslo Philharmonic.
Styffe often participates on music festivals both in Norway and internationally as a soloist and as chamber musician. He has recorded two solo CDs both of wich has won a great deal of international acclaim. A third CD is just recorded and new CDs are planned on the Norwegian label SIMAX Classics. Styffe has also commissioned and world-premiered numerous contemporary pieces as a soloist and as a member of the chamber ensemble Borealis.
Torbjørn Ottersen is the co-principal timpanist of the Oslo Philharmonic Orchestra. Between 1998 and 2005 he worked in the Bergen Philharmonic as well as in BIT20 Ensemble. Ottersen is educated from the Norwegian State Academy in Oslo and the Grieg Academy in Bergen in addition to further studies in Stockholm, Berlin, New York og Cleveland.
Terje Viken holds the position as co-principal percussionist of the Oslo Philharmonic and is also active as a soloist, chamber musician and conductor. Since graduating from his studies at the Norwegian State Acedmy of Music he has worked as an orchestra player and soloist with both the Trondheim Symphony Orchestra and the Bergen Philharmonic. He is also active as a composer and has had several works premiered at the Ultima festival in Oslo.
Birgite Volan holds a position as harp player in the Oslo Philharmonic since 2008. After studies in Oslo and Lyon she won the prestigeous ConocoPhillips Prize for her "great technique, beatiful sound and musical phrasing." She has worked with all the major orchestras in Norway and is active as a soloist and chamber musician - both in a classical and modern repertoire.