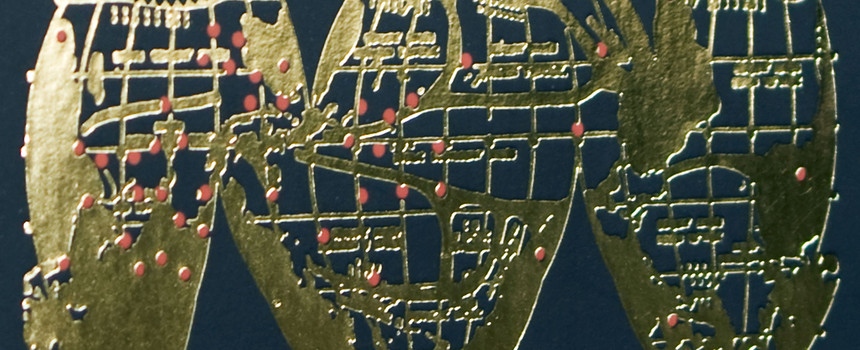 Man under train situation
+3DB002 • 2008
Sudden death under a railway car seemingly ties this album together as the 9 titles makes a journey between underground stations across the
globe. Rehab`s debut album is solidly based on the crafted playing from the two protagonists Hegre and Habestad. Flutes and guitars fuses into a mayhem of electronics, manipulations and studio wizardry. Tight and stringent in its form and surpricingly lyric at times, "Man under train situation" is almost gentle, seconds before it unleashes its storm of noise.
Definitely performed and improvised, but also transformed, composed and rebuilt, the album bridges gaps between the instrumentalism of impro and the joyous harshness of noise. Using all the tools n the trade, relentlessly pursuing the right sound REHAB has put together a rare album holding subtleties inspired by electro-acoustic music as well as the delicate art
of real time musicianship.
•
Bjørnar Habbestad • flutes and electronics
John Hegre • guitar and electronics
Recorded in Sund Studios, produced by Bjørnar Habbestad at Steen Offset and mastered by John Hegre and Jørgen Træen at Duper Studios.

"In the skilled hands of these men there is (…) a fine balance, a thin thread between 'loud' and 'soft', between 'noise' and 'onkyo'." Vital Weekly
"A noise record with  great variety and a sound spectrum out of the ordinary."  Bergens Tidende
"An effective opening shot from the pair that manages to be both manic, atmospheric and often very rewarding."  Music Machine
"Particularly striking and very attractive."  Radio France
"Hard pieces of industrial noise and more subtle, long drawn-out quieter moments provide a nice build."  Ruis